SAF AQUA Drums Vibes is a lot of fun!
During this training you may succumb to the sounds of rhythmical music, relieve their stress, unleash emotions, have fun not feeling how hard your muscles work.
During each lesson you may also try exercises which will allow you to focus on movement and consciously participate in the training.
SAF AQUA Drums Vibes is a unique program composed of meticulously selected grips, positions, exercises and variations. Lesson, which will amaze and fully engage you.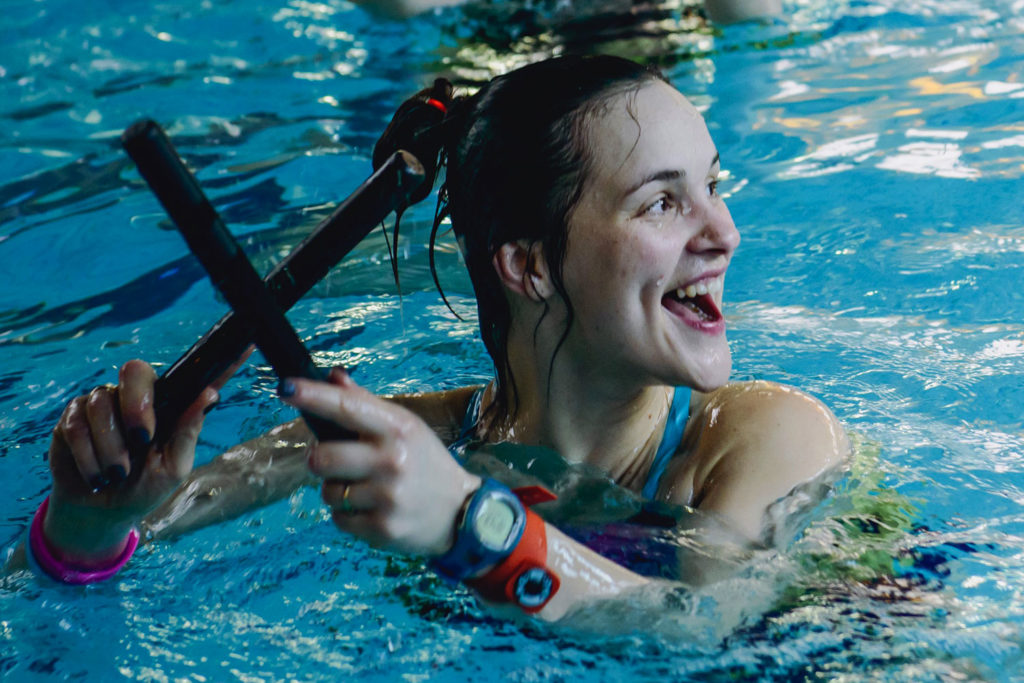 For a long time we've been searching for an adequate equipment. Equipment which will meet our requirements concerning quality, durability and universality. We've tested many ideas. Eventually, we've decided to create our own project. We've prepared a solution which may be successfully used in all conditions. A really durable material, adequate proportions, all in order to use the widest range of possibilities. Carefully selected lengths and diameter of SAF AQUA Drums Vibes sticks does not overload the wrists and allows to concentrate on the training and having fun.
SAF AQUA Drums Vibes is a new aqua fitness format. The premiere of the program took place in March 2017 at the SAF AQUA & CITYZEN International Convention (Poznan, Poland). Almost 100 people took part in the first lesson of SAF AQUA Drums Vibes.
Soon, the program will be available on all continents.
We'll take you to an amazing world of rhythm and energy hidden in water.
Find out the secrets of our wonderful equipment, see how it'll change the functioning of your body. Explore the secrets of the exceptional SAF AQUA Drums Vibes training.
 Efficient training, unbelievable fun.
Your world will change! Nothing will ever be the same…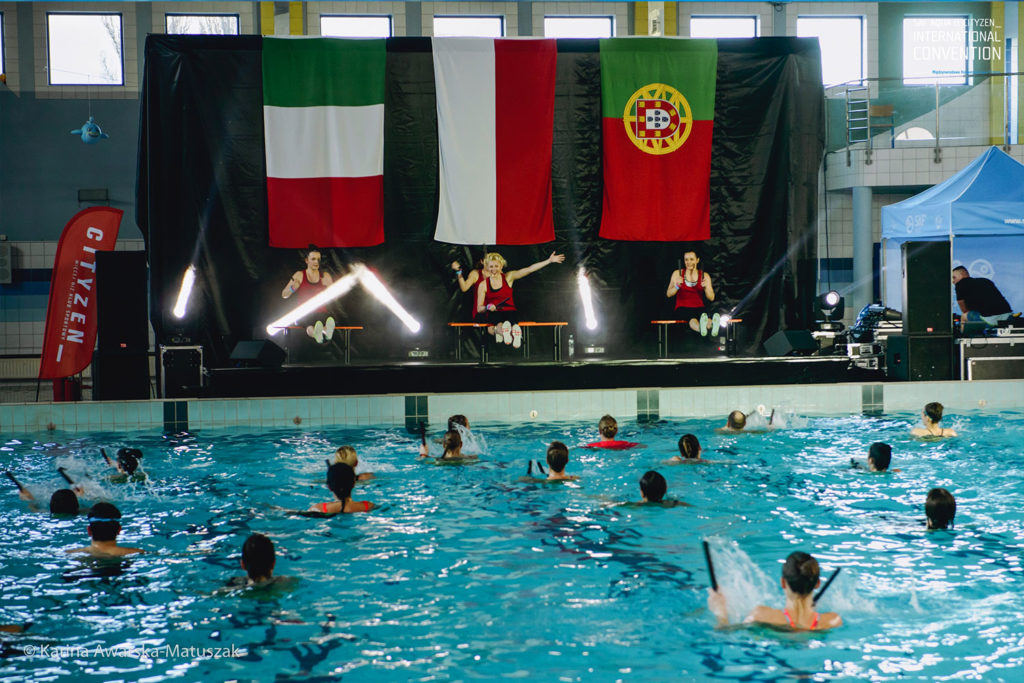 Do you need more information? Get in touch with us, we will reply as soon as possible!
Copyright 2018 Sicilia Conference. All rights reserved.